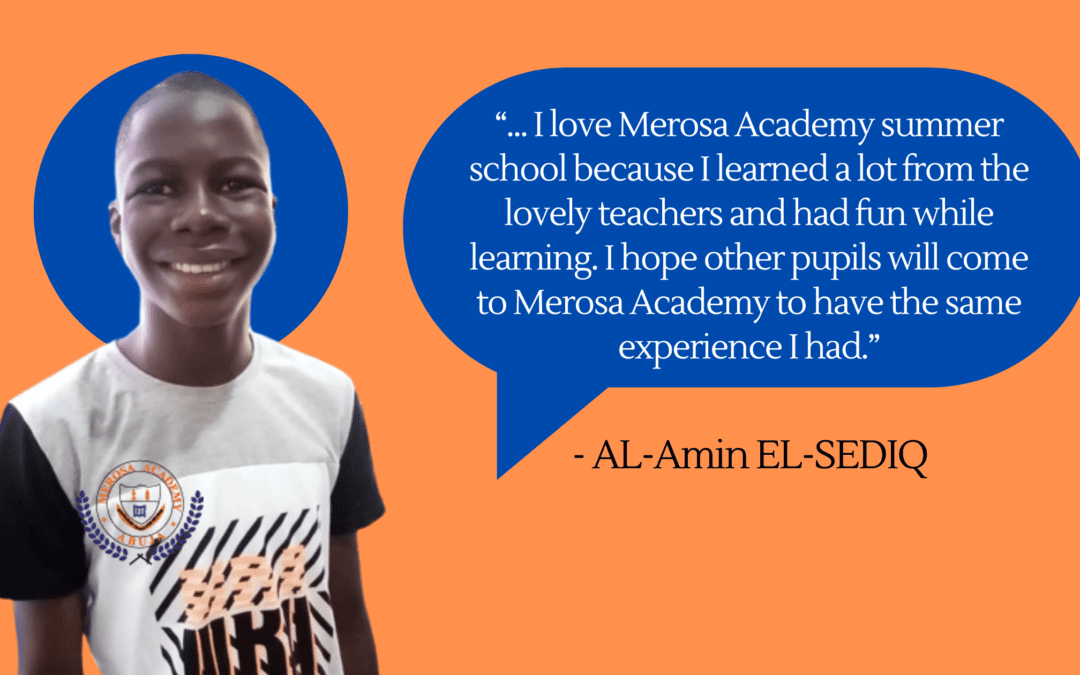 My summer school experience at Merosa Academy was one of the best summers of my life. It started on August 2, 2023. It was a bright and beautiful Wednesday, with a resumption by 9 a.m. and the closing hour by 1 p.m.
When I entered the classroom, I met a tall, dark, and handsome man by the name of Mr. Terry. He had a light voice and a calm and nice attitude. I got to know that he would be our mathematics teacher, and I was delighted to hear that.
The first topic he taught us was understandable. Everyone understood that we never wanted him to leave, but he was told to go because his period was over. Then a chocolate-haired, tall woman entered; she was bold and very happy. I got to know that she would be our English teacher. Her name was Ms. Maureen; she was very good at explaining her topic to us, and we loved the class.
During break hour, we played indoor games, chatted, and ate a lot. It was very nice, and before we knew it, time had passed and the clock began to speed up. Other activities were carried out, such as dancing classes, virtual reality, sports, etc. It was all fun; we did a lot of different subjects in the remaining weeks, like social studies, basic science, ICT, etc. It was a wonderful experience.
I love Merosa Academy summer school because I learned a lot from the lovely teachers and had fun while learning. I hope other pupils will come to Merosa Academy to have the same experience I had.
(AL-Amin EL-SEDIQ)